Financial Aid
Readiness
Spotlight
Transition
Auburn School District's Summer Initiative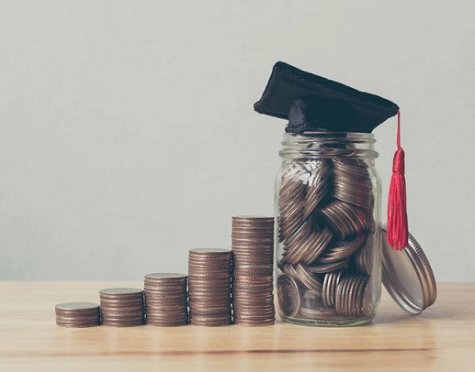 The pandemic has disrupted many things, including the path for students to higher education. There has been a decline in college enrollment for students straight from high school, which has also inadvertently affected Financial aid application numbers. Some school districts are exploring/trying new strategies to reach more students and provide the needed support to help them transition from high school to college. One such district is the Auburn school district, which has implemented a new summer initiative to increase financial aid application completion rates.
Thanks to the work of the Career and College Counselors, Family Liaisons, and their partnership with the College Success Foundations, the Auburn school district has seen an increase in FAFSA completion rates. In the pilot year of the initiative, the Auburn School District saw a 10.3% increase in FAFSA completion between June and the end of the FAFSA application year. This represented a higher summer FAFSA completion rate in Auburn than in any of the three previous summers (when it was in the 8% range) and slightly more than double the summer completion rate for the state as a whole in 2021. The Auburn School District views any increase as positive momentum toward helping more students realize the promise of a post-secondary degree or professional certification.
Members of the PSCCN team sat down with Mr. Tom McDermott, the College, and Career Readiness Director at Auburn School District, to learn more about the summer initiative.
PSCCN: What kinds of financial aid completion trends had Auburn School District noticed that triggered the summer initiative?
Tom: What we realized over time is that we have students in the school district, seniors, who, despite our best efforts to engage them during the school year, some students are just not ready to decide what they want to do after high school. Sometimes what they do is put it off until after graduation thinking they just need to graduate, and then figure it out, and I get it. But at the same time, the day after they graduate, they're no longer in school, and we're not there on a daily basis to encourage and support them.
That must have posed a dilemma because, in a way, you are no longer responsible for the students after graduation, but you identified a need. So what steps did you take to meet these needs?
Well, students can continue to apply for the FAFSA even after they have graduated. I know we encourage people to apply early. There's the idea that the government might run out of money. But I've also learned over time in this job that that doesn't actually happen. A lot of money gets left on the table. The thought was, how can we provide support in the summer?
What research, if any, did you do to ensure the students' needs were addressed, and how did you choose which students to prioritize?
The first thing was, do we have the data that would help me to support kids in the summer? What data do we have access to that could help with that? Well, I can go to the WSAC portal and get a list of all of the students who are seniors who have not yet completed the FAFSA. So, we have the data. We know who the kids are and we have their contact information. We have their phone numbers and addresses. That's all in Skyward. So we have the ability to contact them.
Was it the district's goal to reach out to all the students who had not completed their financial aid applications?
Our schools are knowledgeable because we do build relationships with students. Our counselors usually know which students have made a decision that just doesn't show up officially in a document anywhere. For example, we have students who have decided during their senior year that they're going to join the military when they graduate from HS. Well, that doesn't appear on the FAFSA application or in the WSAC portal or Skyward. So, the counselors and I looked at who had not yet completed the FAFSA and determined Why not? We put together a Google Doc with all the students who hadn't completed the FAFSA At a certain point in the spring with a column about what students plan to do after graduation
We also discussed the number (not the students' names) of students they know who they've helped complete the Washington Application for State Financial Aid (WASFA).
What steps did you take to ensure you had staffing to support the students' needs during the summer?
We're talking about kids who don't do it during the school year. We have knowledgeable people in the schools who know these kids, have relationships with them, and have already talked with them about college and career readiness. The problem is most of those people don't work over the summer. So then, you want to talk about relational capacity. Then I have to go out to them, share the vision for the work, and ask, do you have a willingness to do some compensated work over the summer to connect with these kids?
How did you determine the capacity needed for your summer efforts to ensure you had adequate funding?
To support this kind of work, we needed to determine how many kids and how many hours it would take to help the students, knowing that some of them are still not going to respond. We are not literally going to be sitting down with every one of these kids to complete the FAFSA. We wish we were, but we know that's not going to happen. So I have to do some estimating and some budget work to see if I have the funds to support the work --And I do. The Auburn School District, philosophically, is very supportive of kids discerning what they want to do after high school, whatever post-secondary option they want. And the FAFSA can be used at many of those kinds of options. It can be used at technical schools, two-year as well as four-year colleges, and it can support apprenticeships in some cases. My message is that when we talk about college and use the word college, what we're talking about is any post-secondary pathway that leads to a family-wage job.
How do you recruit staffing for your summer initiative efforts, and is this opportunity open both internally and externally?
Basically, we've worked with a group of people I call "a committee of the willing." Some people have plans for the summer. I try to be respectful of people's other priorities as well. It's definitely an ask, yes, I can pay you, but that doesn't obligate you. And so what we have is a committee of the willing. I can tell you that it includes some of our career and college counselors, some of our family liaisons, and some of our partners from the College Success Foundation. CSF are not our employees, but we do have an agreement with them, and they work in our schools and are supportive of the work and students. Some of the Family Liaisons and College Success Foundation staff make the initial outreach phone call. And we provided the staff with a training on the basics of financial aid, which our colleagues actually did with Green River College. I would like to give a shout-out to them. They're very helpful and supportive in this work.
How do you communicate and engage students during the summer?
I would say the foundational element of it is a phone call. The folks from the Family Liaisons and the College Success Foundation and one school has a teacher doing it. I provide them the list of students, their FAFSA level, and whether they've completed it or not. They call the family and just say, hey, we're reaching out to continue to provide support to you to get ready for whatever your next step is. Now, some students and families are at such a beginning stage that they need a higher level of expertise and help than the person making the phone call can offer. And that's where our career and college counselors come in. What we've done is set up a Google form where the person making the call to the family can input information outlining the needs of each specific student and family --these are the questions that they have; these are the particulars of their situation; here's their contact information; here's a good time to call them -- that kind of stuff. They fill that out on the Google Form, which goes to a couple of my career and college counselors who have made themselves available over the summer. Then one of them calls the family to set up an appointment.
To follow-up, how do the career and college counselors provide these supports to students? Is it only over the phone or over zoom(virtually), or do students have to come to the schools?
We'll fill out the FAFSA together with them. They can do that over the phone or at their schools. We help whoever walks through the door; ideally, we want the parent and the student together. Sometimes the parent provides their information to the student, and it's just the student with a folder of information. Many of the students we serve have parents who came to the United States from a different country where the role of government is very different than the role of government traditionally in the United States. And they do not always feel safe and comfortable providing information. And it's a really tough balance for us to hit because we want to be respectful of that. Nobody has to do this, but at the same time, we want to encourage it because we know the difference that a college degree or professional certification can make.
Do you have anything else you would like to share with us?
Some wise words from McDermott. There are three elements of college and career readiness; academic preparedness, college and career knowledge, and, the third one, student agency – which is building a sense of student belief in themselves. That only happens when we believe in them. And I do see this effort as a manifestation of that. The students have already graduated. It's the summer, and we're still calling them saying we think they can do anything they want to do. How can we help? How can we help you figure it out? How can we help you get money to do it? And again, all of that happens because I work with some pretty awesome people; we have partners in the College Success Foundation and our counselors and family liaisons in our schools who dedicate themselves to this tirelessly during the school year and still are willing to do more work in the summer months because they believe in it. That's amazing.
Tom, thank you so much for spending your Thursday afternoon with us.
Thank you so much. We really appreciate it, and we want to share the very cool work we are doing with you all.